To Meeting Professionals:
"I know how difficult it can be to choose the right professional speaker for your convention, association meeting or sales event. I've helped hundreds of organizations, in a variety of industries, boost sales and profits by increasing performance, re-igniting creativity and innovation, gaining a competitive edge, and improving their results.
When you choose me for your general session, breakout program or event, I'll create a customized presentation that's targeted to exceed your expectations. Your attendees will enjoy a fast-paced, fun program, packed with usable information to help them improve results.
I look forward to building a relationship with you and your team at your next event!"
Watch Ford's Speaker Trailer
Watch Ford's Speaker Trailer
Business Growth Accelerator, Ford Saeks, helps businesses find a way forward. That means first identifying what it is that is holding them back. There is a gap between where they want to be and where they are now.
High-Resolution Images
These high-resolution images are offered as .JPG files free for use of the media. Simply click on the images you'd like to use and download them to your computer.
A Superhero's Guide to Leadership Business and Life
The Ultimate Guide for FRANCHISEES to Maximize Local Marketing and Boost Sales
Proven Strategies to Help You Grow Your Business
Accelerate Bulk Book Flyer
Ford's Bio
Ford Saeks has redefined the formula for business success. His efforts have helped companies generate a total of over a billion dollars in sales worldwide. From start-ups to Fortune 500's, Saeks is widely recognized as a Business Growth Innovator. With over 20 years' experience (ranging from retail to wholesale), he has founded over ten companies, authored four books, been awarded three U.S. patents, and received numerous industry awards. Tenacity and innovation are what fuels this revenue-generating powerhouse. From grassroots to Google, Ford provides his clients with fresh perspectives and doable tactics to resolve branding, marketing, operations, and growth challenges. As President and CEO of Prime Concepts Group, Inc., an integrated marketing services firm, Ford specializes in helping businesses attract loyal and repeat customers, monetize social media, and ignite innovation. Learn More about Ford Saeks at www.ProfitRichResults.com and watch his TV Show at Fordify.tv
Already Hired Ford?
Here are Helpful Promotional Resources for Your Event
Ford and his team are all about making the planning process as easy as possible. Here are some helpful resources and high quality images to use once you've booked Ford to help market the production of your event. If you don't see what you are looking for below, please contact our offices.
FORD'S SPEAKER INTRODUCTION
Ford prefers to play his 45-second video introduction from his laptop. Use this written introduction as a backup or if you prefer a spoken introduction from a company representative.
PRE-Program Questionnaire
Fillable PDF form designed to help prepare a customized program that is specifically
tailored to the needs of your attendees. 
Audio/Visual Checklist
To help ensure that the program meets your expectations, please review the requests below and let us know if there are any challenges. Ford is flexible and will work with you to maximize the effectiveness of your event.
SPEAKER BIO
Use the bio format that works for you.
Top Corporations, Franchises & Associations Trust Ford to Help Accelerate Their Results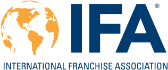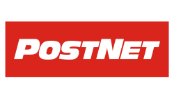 "We have a two-day event with Ford, our speaker and a variety of other activities planned. You know, it's a two-day event and if we'd stopped it today on day one, we've already got a wealth of knowledge and content we can take home and apply, and it's been a success already. So, thank you for that."
"We picked Ford Saeks out of a very elite group of keynote speakers. We were glad to have him. Dynamic job for our group. And as part of the program, we included round-table discussions with our owners that come from a very diverse group both geographically, and all walks of life, and the interaction was phenomenal. The way he laid out the topics and cultivated exchange is the best that we've seen in any national meeting to date."
"We booked Ford for our national convention and hoped he'd live up to all the hype we'd heard. We were wrong. He EXCEEDED the hype. Ford delivered the goods in spades. His keynote knocked it out-of-the-park and his break-out session was full to overflowing—not only with attendees, but with usable, salient, practical ideas for our members' businesses."
"We have worked with professional Ford Saeks for more than 10 years as one of our most in-demand keynote speakers,  interactive group facilitators,  and tactical workshop trainers.  Ford is a 'pros pro' all the way!  He's incredibly easy to work with and his ability to dive into our clients culture and learning objectives is unparalleled.  Ford strives to please our clients in any way possible – on site he is accommodating and participatory and his pre-program prep is incredible.  On the platform, Ford is dynamic and engaging and his stagecraft fantastic.   If you have not booked Ford yet, don't wait!  He will not disappoint!"
"*" indicates required fields