Motivational Keynote Speaker – Ford Saeks
Unleash your inner superhero in leadership, business, and life.
Inspiring | Engaging | Action-Oriented
In my pre-event keynote planning sessions, organizations of all sizes are sharing these common workplace challenges…
Low employee engagement and motivation
Staff feels overwhelmed and stuck in a rut
Lack of skill development and personal growth
Communication and culture issues in the workplace
Dealing with uncertainty and disruption
One of the most important parts of any meeting is the kickoff. That's where you set the tone for your event and get everyone focused on new opportunities and unleashing their full potential. Motivational keynote speaker, Ford Saeks, will help set the tone with an uplifting, engaging keynote presentation customized for your theme and outcomes. Beyond motivation, your attendees will also leave with actionable takeaways to address their top challenges.
POPULAR MOTIVATIONAL KEYNOTE TOPIC
Superpower Success
Unleash Your Inner Superhero To Bust Through Barriers & Ignite High Performance
Ford's "Superpower" blueprint is a self-discovery process that demonstrates how to instantly optimize critical thinking, improve mental agility, and elevate performance levels in all aspects of life.
Available as a live or virtual hybrid presentation
About Ford Saeks
Motivational Keynote Speaker
Hall of Fame Keynote Speaker
Successful Entrepreneur
1,500+ Keynotes Delivered Globally
Research-Based Thought Leader
Author of 5 business books
Founder of 3 Multi-Million Dollar Companies
Inventor & Multiple Patent Holder
Loves Sailing & Sunsets
Top Corporations, Franchises & Associations Trust Ford to Help Accelerate Their Results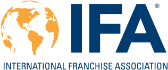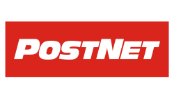 A Great Gift for Attendees
Ford Saeks is a business author with your success in mind. His books offer expert advice, action steps and other useful takeaways for the motivated entrepreneur, business owner, CEO, marketing professional, and manager.
LET'S DISCUSS HOW FORD SAEKS CAN MAKE

YOUR NEXT EVENT A HUGE SUCCESS