VIRTUAL
EXPERIENCES
Energize and engage your team for accelerated growth in marketing, sales, leadership and operations.
Results Anywhere, Any Time, Your Way
Organizations are dealing with increased competition, struggling to retain top talent, and disruption from many directions… and Ford understands how to leverage the power of virtual to be interactive, engaging and action oriented.
Top Corporations, Franchises & Associations Trust Ford to Help Accelerate Their Results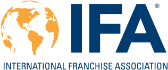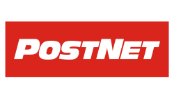 Virtual Presentations
& Workshops
Livestream with Ford over any platform. Ford delivers high-energy, high-content, interactive presentations any where live, hybrid or pre-recorded to fit your needs.
Popular Virtual Presentation Topics:
Superpower Success
Business Growth Acceleration
Your Digital Footprint Needs New Shoes
Innovative Marketing Mastery
Winning Workplace Strategies
Remarkable Customer Engagement
All presentations are customized for your specific goals, available in keynote, workshop, or multiple-event series formats.
On-Stage, On-Screen, or On-Demand,
Ford's Got You Covered!
Customize the experience and training you want for your team with LIVE online workshops that are interactive, engaging, and effective.
What makes Ford the top-choice for organizations & associations is his diverse experience in multiple industries from retail, wholesale, and manufacturing distribution channels.
Ford uses a fun, interactive style to engage audiences with his valuable business wisdom. Participants leave Ford's live and virtual sessions with tons of ideas and ready-to-implement action steps to produce immediate results.
Whether Ford is delivering a livestream presentation, opening keynote address, a multi-day virtual series, or leading a breakout session, your team will be all-ears for his most requested topics.
"Ford spoke at our 2021 virtual conference and did an amazing job of passing on key action items to get to success.  Very motivating and easy to listen to!"
"It was an exciting, intensive 2 day workshop that inspired us with doable possibilities. He identified the common fears of change, lot of work, conflict, and failure which was a wake-up call for me. Ford shared many practical ideas, success stories, and lessons, framed by his distinctive authentic humor. He made it fun. Careful to give credit to sources of other peoples ideas, he modeled business integrity. Even as a 'Virtual' participant Ford's great knowledge, experience and personality combined to create a meaningful, inspiring learning experience for me."
"Amazing content that's applicable to EVERYONE! Ford's high energy, engaging content, and enthusiastic delivery made his presentation the most rewarding virtual time spent this pandemic. Can't wait for the next one."
"Ford spoke to the franchise owners of our organization via zoom and it was incredibly educational, motivating and downright entertaining. I would highly recommend him as a speaker to any business organization where growth, profit and productivity are important goals. Easily the most engaging Zoom presentation I've ever attended!"
TRANSFORMATIVE
RESULTS
Customized presentations that address today's top challenges