Marketing Keynote Speaker – Ford Saeks
Demystified marketing concepts and practical action steps to accelerate business growth.
Marketing Keynote Presentations That Increase Awareness, Engagement, and Conversions
Organizations of all kinds are dealing with the same marketing challenges…
Providing ROI for Your Marketing Activities
Low Response and Conversion Rates
Establishing Trust and Credibility
Attracting Top Talent
Squeezed Profit Margins
Changing Buyer Behaviors
Increased Competition
Attracting New & Repeat Customers
Making Data Driven Decisions
Effectively Mapping the Customer Journey
From grassroots to Google, Ford's innovative marketing concepts and fresh insights deliver compelling value propositions and strategies to attract more customers and make the most of all of your revenue-generating efforts. It's time to flip the switch from idea generation to profit generation and fill your sales pipeline.
POPULAR MARKETING KEYNOTE TOPIC
Innovative Marketing Mastery
Leveraging Your Brand To Build Relationships & Skyrocket Your Sales
Available as a live or virtual hybrid presentation
About Ford Saeks
Marketing Keynote Speaker
Hall of Fame Keynote Speaker

Marketing Consultant

CEO of Prime Concepts Group, a creative marketing agency
Over 30 Years of Marketing Experience

Research-Based Thought Leader

Author of 5 business books

1,500+ Keynotes Delivered Globally

Founder of 3 Multi-Million Dollar Companies
Loves CrossFit and Junk Food
3 Reasons Why You Need an Experienced Marketing Keynote Speaker
Many methods of marketing are outdated and no longer produce the desired results. It's essential that your marketing keynote speaker be research-based who can deliver relevant strategies designed for your audiences business and industry.
Ford knows how important it is to anticipate future trends and adapt to changing buyer behaviors. He's been helping businesses — B2B and B2C — recognize opportunities and seize them… Especially as it relates to digital and traditional marketing.
It's more challenging than ever to stand out above the noise. Effective marketing means capturing top-of-mind awareness, building trust & credibility, generating leads, engaging your customers, and increasing sales. In Ford's marketing keynotes, he customizes the presentation, in alignment with your goals, to help accelerate your results.
Top Corporations, Franchises & Associations Trust Ford to Help Accelerate Their Results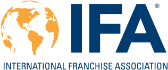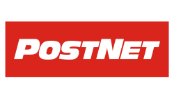 LET'S DISCUSS HOW FORD SAEKS CAN MAKE

YOUR NEXT EVENT A HUGE SUCCESS