Franchise Keynote Speaker – Ford Saeks
Top Franchise Brands Trust Ford to Help Their Franchisees Follow Their Systems and Improve Local Marketing Efforts to Accelerate Growth!
Franchise Keynote Presentations for B2B & B2C Brands
Franchises Owners of all kinds are dealing with the same challenges…
Burnout and Stress
Changing Buyer Behaviors
Increased Local Competition
Generational Differences Leading to Management Issues
Staffing Challenges: Finding, Hiring, and Retaining Top Talent
There is Always Someone Cheaper
Attracting High-Value Customers
Franchise Relations
Leveraging the Tools Provided by Corporate
What makes Ford the top-choice speaker for franchises brands such as Subway, Papa Murphys, MTY Group, Comfort Keepers, Senior Helpers, OrangeTheory Fitness, Precision Door, Wine & Design, Learning Express Toys, Lawn Doctor, Gold's Gym, Image360, and many others?
Ford Saeks has a diverse range of experience in multiple industries from retail, QSR, Fast-casual, Full-Service Dining, Residential and Commercial Services. Ford has experience working with emerging franchise brands with under 100 units up large global brands with over 20,000 franchise locations.
Prior to the presentation, he works closely with you and your planning committee to capture your specific outcomes. Then he mystery shops a few of your locations of your choice, usually a few heroes and underperformers, to make sure the presentation is timely, topical, and relevant. He also becomes a third-party endorsement for key initiatives that you may want him to reinforce to your franchisees. Many brands have Ford also interview their Franchise Advisory Committee leadership for their insights too.
Ford uses a fun, interactive style to engage audiences with his valuable small business wisdom. Franchisees leave Ford's live and virtual sessions with tons of ideas and ready-to-implement action steps IN ALIGNMENT WITH YOUR BRAND to produce immediate results. His takeaways are perfect for single unit and Multi-unit franchise owners.
IFA SUPPLIER FORUM MEMBER:
Ford Saeks – Franchise Training Solutions 
Most Requested
Topics
All programs are customized for YOUR theme and outcomes.
Unlocking the Potential of AI & ChatGPT in Your Business
Embrace the future and stay ahead of the competition.
Superpower Success
Unleash Your Inner Superhero To Bust Through Barriers & Ignite High Performance
Business Growth Acceleration
A Franchisee Guide to Maximize Your Findability, Accountability, and Profitability
Local Marketing Mastery
Leveraging Your Brand To Build Relationships & Skyrocket Your Sales
Futureproofing the Talent Galaxy
Unraveling the Secrets to a Sustainable, High-Impact Workforce
Your Digital Footprint Needs New Shoes
Driving Traffic and Building Your Online Reputation to Grow Your Franchise Business
Remarkable Customer Engagement
Creating a Customer-Centric Culture That Drives Repeat & Referral Sales
About Ford Saeks
Franchise Keynote Speaker
Hall of Fame Keynote Speaker
Franchise Consultant
Over 25 Years of Franchise Experience
Research-Based Thought Leader
Author of 5 business books
1,500+ Keynotes Delivered Globally
Founder of 3 Multi-Million Dollar Companies
Climbed a Himalayan mountain and named it after fallen soldiers
5 Reasons Why You Need a Franchise Keynote Speaker With Experience
When you're planning an event for your franchisees, it's essential to choose the right keynote speaker that doesn't put your event at risk.
An experienced franchise keynote speaker can help your owners understand the importance of following your systems and how to expand their local brand awareness.
Ford understands franchising. The franchisor wants their franchisees to follow their systems and take personal accountability for their local marketing and success.
He provides valuable insights on growing a franchise business.
His presentations are engaging and relevant to address today's top challenges.
Ford has helped thousands of franchisees increase performance, improve the customer experience, and increase sales.
As the opening keynote speaker, he will kick off your conference with a bang. As the closing keynote speaker, he will ensure your Zees leave with a prioritized massive action plan.
Top Corporations, Franchises & Associations Trust Ford to Help Accelerate Their Results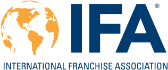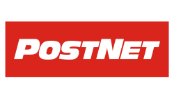 A Great Gift for Attendees
Ford Saeks is a business author with your success in mind. His books offer expert advice, action steps and other useful takeaways for the motivated entrepreneur, business owner, CEO, marketing professional, and manager.
LET'S DISCUSS HOW FORD SAEKS CAN MAKE

YOUR NEXT FRANCHISE CONFERENCE A HUGE SUCCESS