Business Growth Acceleration
How to Skyrocket Your Findability, Uniqueability, and Profitability 
Every organization in the world is seeking to close the gap between where they are now and the accelerated revenue growth they want for their business. Regardless of those goals, the gap, in short, always comes down to how they think (mindset), their vision (strategies), and execution (tactics).
Ford understands that leading and managing growth can be challenging, especially when faced with increased competition, changing buying behaviors, multigenerational workforces, and squeezing profit margins.
You'll discover:
How to drive revenue growth and profits through operational excellence
The 3-part formula to turbo-charge response rates of your marketing & sales efforts
How to improve leadership communication that elevates team accountability
Which methods work best to skyrocket lead generation, even on a limited budget
How to get higher per-ticket sales from new & repeat customers
Unique ways to deliver remarkable customer experiences that create brand advocates
The non-technical approach to expand your influence and build a solid online reputation
Ways to avoid generational landmines that can destroy your business and brand's reputation
 Ford's Accelerated Growth Systemtm will help you close that gap to transform how you develop and lead your culture, strategically plan your growth to build strong relationships, deliver exceptional customer experiences and quickly add profits to your bottom line.
Keynote Focus: Revenue Growth, Marketing & Sales, Customer Engagement, Operational Excellence
Available as a live or virtual hybrid presentation customized for your specific needs
5 Takeaways People Love From This Presentation
Clarify your focus
Build trust with your customers
Shorten the path to purchase
Guide effective marketing
Strengthen your leadership
"We could not be happier. Our members were engaged for 60 minutes straight and it was all due to how Ford delivered his presentation. His content is tailored to the crowd that day and he is able to adapt on the fly depending on what is the most engaging and most relevant."
"Hi, I'm Donna Phelps. I'm the owner of Seasons on the Square in downtown Valparaiso. We're women's fashion. I'm at the Retail Summit in Grand Rapids and just finished up with Ford Saeks. He has explained more about social media and marketing in English that I can understand. I can take his processes and help create a better plan for my business."
"We booked Ford for our national convention and hoped he'd live up to all the hype we'd heard. We were wrong. He EXCEEDED the hype. Ford delivered the goods in spades. His keynote knocked it out-of-the-park and his break-out session was full to overflowing—not only with attendees, but with usable, salient, practical ideas for our members' businesses."
"We had Ford come in and he was an awesome speaker and taught us all some really great techniques that we all get to take to our business. We're all excited!"
"We have worked with professional Ford Saeks for more than 10 years as one of our most in-demand keynote speakers,  interactive group facilitators,  and tactical workshop trainers.  Ford is a 'pros pro' all the way!  He's incredibly easy to work with and his ability to dive into our clients culture and learning objectives is unparalleled.  Ford strives to please our clients in any way possible – on site he is accommodating and participatory and his pre-program prep is incredible.  On the platform, Ford is dynamic and engaging and his stagecraft fantastic.   If you have not booked Ford yet, don't wait!  He will not disappoint!"
Take a Page Out of Ford's Book
Ford Saeks is a business author with your success in mind. His books offer expert advice, action steps and other useful takeaways for the motivated entrepreneur, business owner, CEO, marketing professional, and manager.
Top Corporations, Franchises & Associations Trust Ford to Help Accelerate Their Results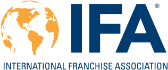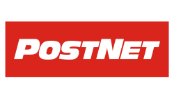 Straight to the top
Get straight forward insights to produce better, smarter, lasting results.