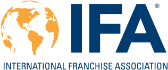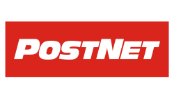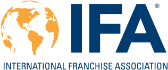 Think About This
No matter where you're at now, there is someplace you want to go with the growth and success of your business.
In every situation,
There is a GAP and people feel that GAP is truly unique to them.

Organizations are dealing with…
Increased competition

Struggling to retain top talent

Disruption from many directions
Leap
Ahead
I've worked with top organizations throughout the world, small and large, from start-ups to billion-dollar brands, helping them produce higher levels of personal and professional success.
Move forward… Faster
The GAP always comes down to one or more of these three areas — mindset, strategy, or tactics…
The Accelerated Growth SystemTM
Mindset
Unleash your team's superpowers to overcome obstacles. All the strategies and tactics in the world won't help if we sabotage our success.
Strategies
Its more important than ever to have an effective strategy and follow your systems. Because without a strategy its easy to get off track and never get where we want to go.
Tactics
All the strategies in the world wont help if our tactics aren't in alignment with our strategic vision. With an overwhelming number of options it's essential to identify and implement relevant tactics to maximize results.
Once you are clear on the gap and put the right mindset, strategies, and tactics into place, the results are extraordinary. The Accelerated Growth SystemTM uncovers the path and the processes to drive exponential growth year after year.
The Accelerated Growth System™ was developed over a career of successful business operations and working with top brands around the globe.
It was forged during Ford Saeks' first success at age 15. He further developed the system over a career as a serial entrepreneur, founder of ten companies, and CEO of Prime Concepts Group, a creative marketing agency.
In the process, Ford secured three patents for product innovations, authored multiple books and was awarded numerous industry awards, including induction into the National Speakers Hall of Fame.
Today, over 500,000 CEOs, business owners, and executives have been trained in the Accelerated Growth System™, leading to more than $1 billion in sales worldwide.





Take a Page Out of Ford's Book
Ford Saeks is a business author with your success in mind. His books offer expert advice, action steps and other useful takeaways for the motivated entrepreneur, business owner, CEO, marketing professional, and manager.
"Ford is the hinge, which allowed me to open the door to professional success. Nobody else is even close. I'm a CEO of a company that's all over the globe, and I travel a lot so I don't have any time to waste. So, he tells me what he's going to do, he does what he says, and if I have a question, he actually picks up the phone and I get to talk to him. And, he charges a fair wage for it. What's not to like? You'll see when you talk to him."
"I am incredibly grateful for the impact Ford Saeks has made with my business in the two short weeks we've been working together. As the CEO of The Innovare Group, Inc., I knew I had gotten too close to my own work and needed an objective perspective to help me thread together what was feeling disconnected. I appreciate his approach and the clarity it has brought me already."
"Not only were Ford's session's filled to the back of the room—a clear demonstration of how much our franchisees valued Ford's great content and dynamic delivery style—he did his homework and really understood our brand and our franchisees challenges in running their businesses day to day. We especially appreciated that Ford was willing to do whatever it took to do a great job and really connect with our franchisees."
"Ford put much effort into understanding our company and developing a program that would successfully meet our objectives. His attention to detail and extensive preparation were impressive, and we look forward to inviting him back in the future."
"Ford Saeks was a speaker at our CarePatrol virtual conference and he was one of the best keynote speakers I have seen. He was motivating and entertaining. Cannot wait to read the book!" 
"*" indicates required fields