Customer Experience Keynote Speaker – Ford Saeks
Improve the customer journey and create 5-star customer experiences.
Customer Experience (CX) Keynote Presentations
Organizations of all sizes are facing similar challenges…
Good Service is not Enough Anymore
Reduced Brand Loyalty
Social Proof Affecting the Buying Process
More Competition Than Ever
Lack of an Engaged and Customer Centric Staff
Dissatisfied Customers Will Share Their Experiences Everywhere
At its core, customer experience means that every interaction with a customer should be positive and memorable. It's not just about how they feel after a purchase or what their review score is on Google or Yelp; it's also about whether or not they come back for more and refer business to you. When customers are delighted, word gets around fast, especially online.
What makes Ford the top-choice for helping your audience members dynamically improve the customer experience throughout the entire customer journey is his vast expertise in working with multiple industries, both B2B and B2C distribution channels. Through his Accelerated Growth SystemTM your attendees will leave with actionable takeaways they can apply immediately to engage their customers and keep them happy. After all, happy customers are more likely to return and refer others, which can lead to increased revenue.
Ford uses a fun, interactive style to engage audiences with his valuable business wisdom. Participants leave Ford's live and virtual sessions with tons of tips, ideas and ready-to-implement action steps to improve your company's customer service immediately. Whether Ford is delivering a livestream presentation, opening keynote address, a multi-day virtual series, or leading a breakout session, your team will be all-ears and engaged.
POPULAR CUSTOMER SERVICE KEYNOTE TOPIC
Remarkable Customer Engagement
Creating a Customer-Centric Culture That Drives Repeat & Referral Sales
Available as a live or virtual hybrid presentation
About Ford Saeks
Customer Experience Keynote Speaker
Hall of Fame Keynote Speaker
Skilled in CX, UX, EX
Research-Based Thought Leader
Author of 5 business books
1,500+ Keynotes Delivered Globally
Founder of 3 Multi-Million Dollar Companies
Creator of the Accelerated Growth SystemTM
Trained at the Olympic Training Center as a Speed Skater
Improve Customer Loyalty and Retention
If you're like most business owners, you know that providing great customer service is key to your success. Throughout the entire customer journey, its essential to create WOW experiences at every touch point to build trust, generate referrals and encourage reviews.
Ford has his finger on the pulse of the latest trends and best practices for providing a 5-star customer experience.
He shares inspiring stories and case studies customized for your theme and outcome.
His presentations will boost morale by reminding your team that they are important and their work makes a difference.
His proven approach reaffirms your company's commitment to providing excellent customer service.
Top Corporations, Franchises & Associations Trust Ford to Help Accelerate Their Results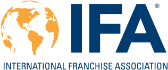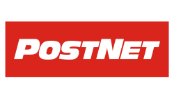 LET'S DISCUSS HOW FORD SAEKS CAN MAKE

YOUR NEXT EVENT A HUGE SUCCESS