Business Keynote Speaker – Ford Saeks
Do you have an upcoming corporate event and need a business keynote speaker? If so, you're in luck! I'm a professional business keynote speaker with over 25 years of experience. I would be honored to speak at your event and share my insights on business growth, top performance, and more.
Accelerate Business Growth for B2B and B2C Revenue Models
Businesses of all kinds are dealing with the same challenges…
Changing Buyer Behaviors
Increased Competition
Generational Differences
Staffing Challenges: Finding, Attracting, and Retaining top Talent
There is Always Someone Cheaper
Attracting High-Value Customers
What makes Ford the top-choice for organizations & associations is his diverse experience in multiple industries from retail, wholesale, and manufacturing distribution channels.
Ford uses a fun, interactive style to engage audiences with his valuable business wisdom. Participants leave Ford's live and virtual sessions with tons of ideas and ready-to-implement action steps to produce immediate results. Whether Ford is delivering a livestream presentation, opening keynote address, a multi-day virtual series, or leading a breakout session, your team will be equipped with relevant action steps to accelerate their growth.
POPULAR BUSINESS KEYNOTE TOPIC
Business Growth Acceleration
Maximize Your Findability, Accountability & Profitability
Available as a live or virtual hybrid presentation
About Ford Saeks
Business Keynote Speaker
Hall of Fame Keynote Speaker
Successful Entrepreneur
1,500+ Keynotes Delivered Globally
Research-Based Thought Leader
Author of 5 business books
Founder of 3 Multi-Million Dollar Companies
Inventor & Multiple Patent Holder
Avid Gravel Cyclist
3 Reasons Why You Need a Business Keynote Speaker
Maybe you're looking to increase sales, motivate your team, increase conversions, or dominate your local market… Ford Saeks can help.
Here are three reasons why you should consider hiring Ford Saeks as your next business keynote speaker.
Ford knows how important it is to anticipate future trends, adapt to changing buyer behaviors and help others seize opportunities.
His presentations are high-energy, topical, and engaging. They're perfect for participants in different roles and levels of experience.
Your audience members will gain fresh insights, equipped with actionable takeaways that are in alignment with your theme and event outcomes.
Top Corporations, Franchises & Associations Trust Ford to Help Accelerate Their Results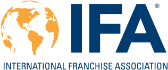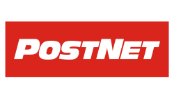 LET'S DISCUSS HOW FORD SAEKS CAN MAKE

YOUR NEXT EVENT A HUGE SUCCESS