Fired Up is Nice…
Fueled Up is Better!
Accelerate Business Growth
Unleashing Unparalleled Success in Leadership, Business, and Life
Ford's presentations offer more than a jolt to juice your team, they're packed with tactics to help deliver immediate results and long-term growth.
Most Requested Keynote Topics
Unlocking the Potential of AI & ChatGPT in Your Business
Embrace the future and stay ahead of the competition.
Discover the remarkable potential of artificial intelligence (AI) and ChatGPT in revolutionizing all aspects of your business. You'll discover the secrets to leveraging AI for unprecedented growth, efficiency, and customer satisfaction. 
Uncover groundbreaking AI advancements that can propel your business forward, streamline operations, marketing & sales, and maximize revenue growth.

Master the art of utilizing AI technology by learning the crucial Do's and Don'ts, ensuring seamless automation and cost reduction.

Witness live interactive demonstrations of AI and ChatGPT, showcasing their practical and effective implementation in your business.

Learn how to craft effective prompts that optimize AI and ChatGPT performance, enhancing communication and problem-solving capabilities.
Available as a live or virtual hybrid presentation
KEYNOTE TOPIC
Superpower Success
Unleash Your Inner Superhero To Bust Through Barriers & Ignite High Performance
Available as a live or virtual hybrid presentation
KEYNOTE TOPIC
Business Growth Acceleration
Maximize Your Findability, Accountability & Profitability
Available as a live or virtual hybrid presentation
KEYNOTE TOPIC
Innovative Marketing Mastery
Leveraging Your Brand To Build Relationships & Skyrocket Your Sales
Available as a live or virtual hybrid presentation
KEYNOTE TOPIC
Your Digital Footprint Needs New Shoes
Drive Targeted Traffic, Expand  Brand Awareness, and Connect with Your Customers
Available as a live or virtual hybrid presentation
KEYNOTE TOPIC
Futureproofing the Talent Galaxy
Unraveling the Secrets to a Sustainable, High-Impact Workforce
Available as a live or virtual hybrid presentation
KEYNOTE TOPIC
Remarkable Customer Engagement
Creating a Customer-Centric Culture That Drives Repeat & Referral Sales
Available as a live or virtual hybrid presentation
LEAD THE
DISCUSSION
Executive Roundtable Moderator | Facilitator | Panel Discussion Leader
Tap in to Ford to host your next panel, forum, or CEO roundtable session. For over 25 years, Ford has been presenting, facilitating, and moderating. His interactive style and to-the-point demeanor helps keep conversations on topic while generating discussion and engagement.
Generate bold new ideas
Stay on-track with panel discussions
Discuss effective best practices
Uncover innovators in your organization
Make the most of role-playing exercises
Why Hire Ford
01




Relevant


Ford knows how important it is to anticipate future trends, adapt to changing buyer behaviors and help others seize opportunities.

02




Engaging


His presentations are high-energy, topical, and engaging. They're perfect for participants in different roles and levels of experiences.

03




Takeaways


Your audience members will gain fresh insights, equipped with actionable takeaways that are in alignment with your event outcomes.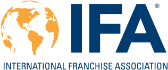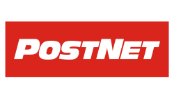 The Accelerated Growth System™ was developed over a career of successful business operations and working with top brands around the globe.
It was forged during Ford Saeks' first success at age 15. He further developed the system over a career as a serial entrepreneur, founder of ten companies, and CEO of Prime Concepts Group, a creative marketing agency.
In the process, Ford secured three patents for product innovations, authored multiple books and was awarded numerous industry awards, including induction into the National Speakers Hall of Fame.
Today, over 500,000 CEOs, business owners, and executives have been trained in the Accelerated Growth System™, leading to more than $1 billion in sales worldwide.





"We could not be happier. Our members were engaged for 60 minutes straight and it was all due to how Ford delivered his presentation. His content is tailored to the crowd that day and he is able to adapt on the fly depending on what is the most engaging and most relevant."
"Hi, I'm Donna Phelps. I'm the owner of Seasons on the Square in downtown Valparaiso. We're women's fashion. I'm at the Retail Summit in Grand Rapids and just finished up with Ford Saeks. He has explained more about social media and marketing in English that I can understand. I can take his processes and help create a better plan for my business."
"We booked Ford for our national convention and hoped he'd live up to all the hype we'd heard. We were wrong. He EXCEEDED the hype. Ford delivered the goods in spades. His keynote knocked it out-of-the-park and his break-out session was full to overflowing—not only with attendees, but with usable, salient, practical ideas for our members' businesses."
"We had Ford come in and he was an awesome speaker and taught us all some really great techniques that we all get to take to our business. We're all excited!"
"We have worked with professional Ford Saeks for more than 10 years as one of our most in-demand keynote speakers,  interactive group facilitators,  and tactical workshop trainers.  Ford is a 'pros pro' all the way!  He's incredibly easy to work with and his ability to dive into our clients culture and learning objectives is unparalleled.  Ford strives to please our clients in any way possible – on site he is accommodating and participatory and his pre-program prep is incredible.  On the platform, Ford is dynamic and engaging and his stagecraft fantastic.   If you have not booked Ford yet, don't wait!  He will not disappoint!"
ACHIEVE YOUR MEETING
GOALS
What does success look like for you? Let's talk.