Unlocking the Potential of
AI & ChatGPT in Your Business
Embrace the future and stay ahead of the competition.
Artificial intelligence (AI) is rapidly becoming an essential component of modern business. As the business landscape continues to evolve at a rapid pace, embracing cutting-edge technologies has become a critical factor in staying ahead of the competition. 
By leveraging AI, businesses can automate routine tasks, improve efficiency, and enhance customer experiences. AI can also provide valuable insights into customer behavior, market trends, and business performance, enabling businesses to make more informed decisions.
Discover the remarkable potential of artificial intelligence (AI) and ChatGPT in revolutionizing all aspects of your business. You'll discover the secrets to leveraging AI for unprecedented growth, efficiency, and customer satisfaction. 
Uncover groundbreaking AI advancements that can propel your business forward, streamline operations, marketing & sales, and maximize revenue growth.

Master the art of utilizing AI technology by learning the crucial Do's and Don'ts, ensuring seamless automation and cost reduction.

Witness live interactive demonstrations of AI and ChatGPT, showcasing their practical and effective implementation in your business.

Learn how to craft effective prompts that optimize AI and ChatGPT performance, enhancing communication and problem-solving capabilities.
Keynote Focus: Artificial Intelligence, Marketing, Business
Available as a live or virtual hybrid presentation customized for your specific needs
"We could not be happier. Our members were engaged for 60 minutes straight and it was all due to how Ford delivered his presentation. His content is tailored to the crowd that day and he is able to adapt on the fly depending on what is the most engaging and most relevant."
"Hi, I'm Donna Phelps. I'm the owner of Seasons on the Square in downtown Valparaiso. We're women's fashion. I'm at the Retail Summit in Grand Rapids and just finished up with Ford Saeks. He has explained more about social media and marketing in English that I can understand. I can take his processes and help create a better plan for my business."
"We booked Ford for our national convention and hoped he'd live up to all the hype we'd heard. We were wrong. He EXCEEDED the hype. Ford delivered the goods in spades. His keynote knocked it out-of-the-park and his break-out session was full to overflowing—not only with attendees, but with usable, salient, practical ideas for our members' businesses."
"We had Ford come in and he was an awesome speaker and taught us all some really great techniques that we all get to take to our business. We're all excited!"
"We have worked with professional Ford Saeks for more than 10 years as one of our most in-demand keynote speakers,  interactive group facilitators,  and tactical workshop trainers.  Ford is a 'pros pro' all the way!  He's incredibly easy to work with and his ability to dive into our clients culture and learning objectives is unparalleled.  Ford strives to please our clients in any way possible – on site he is accommodating and participatory and his pre-program prep is incredible.  On the platform, Ford is dynamic and engaging and his stagecraft fantastic.   If you have not booked Ford yet, don't wait!  He will not disappoint!"
Take a Page Out of Ford's Book
Ford Saeks is a business author with your success in mind. His books offer expert advice, action steps and other useful takeaways for the motivated entrepreneur, business owner, CEO, marketing professional, and manager.
Top Corporations, Franchises & Associations Trust Ford to Help Accelerate Their Results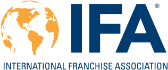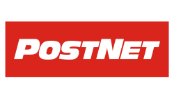 Straight to the top
Get straight forward insights to produce better, smarter, lasting results.